Director,
Allen E. Van Deynze, Ph.D.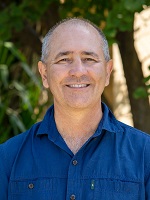 Plant Reproductive Biology, Room 1103
530-754-6444 Office phone
avandeynze@ucdavis.edu
Faculty web page
Dr. Allen Van Deynze is the Director of the Seed Biotechnology Center and Associate Director of the Plant Breeding Center at University of California, Davis. He has a Ph. D in plant breeding from University of Guelph, Canada. As part of the SBC's mission to serve as a liaison between public institutions and seed industry, Allen is responsible for developing, coordinating and conducting research and generating and disseminating scientific and informational content for the Seed Biotechnology Center's and Plant Breeding Center's educational and outreach programs. His research focuses on developing and integrating genomics into plant breeding of California and African crops. He has programs on breeding for disease resistance and quality in pepper and spinach, and development and application of genomics in crops. With Dr. Kent Bradford he co-developed and is organizer for the Plant Breeding Academysm and past chair of the US Plant Breeding Coordinating Committee.  He has been involved in International and National policy including US Regulations for Biotechnology. He is an instructor for the Plant Breeding Academy(s) and Scientific Director for the African Orphan Crops Consortium.
---
Director of Education, Jovan Djordjevic, Ph.D.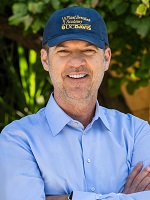 Plant Reproductive Biology, Room 1101
530-754-7333 Office phone
Jovan is a plant breeder & seed executive with over 25 years of experience in the field crops and vegetable seed industries. His career began in France in 1996, as a Corn Breeder for Monsanto. Jovan continued in Canada as the Canola Breeding Lead for Monsanto, then in California as the R&D Team lead for Bayer/BASF. Throughout his prolific career, he has been a part of over 200 releases of hybrid varieties of corn, canola, tomato, pepper, sweet corn, watermelon, melon, cucumber, onions, carrots, and leek. In addition to being an SBC director of education, instructor for Plant Breeding academies and other SBC courses, Jovan is one of the founders and board director for Murray River Seeds and an industry consultant for plant breeding and business strategies with F2Gen LLC. He is looking forward, together with the SBC team of instructors, to impart his experiences to future generations of plant breeders and other seed industry professionals.
---
Director of Research, Imtiyaz Ahmad Khanday, Ph.D.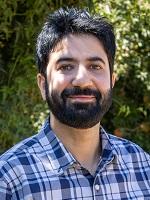 Plant Reproductive Biology, Room 1103
530-752-0920 Office phone
Imtiyaz Khanday joined the Department of Plant Sciences as an Assistant Professor of Plant Reproductive Biology in July 2021. He serves as the Director of Research for Seed Biotechnology Center. Imtiyaz obtained his Ph.D. in plant development and genetics from the Indian Institute of Science, Bangalore.  Before joining Plant Sciences, he was a postdoc here in the Department of Plant Biology. As a postdoc, Imtiyaz translated the understanding of a mechanism of embryo initiation he uncovered in rice, into a method of clonal propagation through seeds or synthetic apomixis. His research interests include understanding seed development in cereals, the extension of clonal seed propagation to vegetable crops, and exploring ways to enhance seed vigor.
---
Director, CPPSI, Phyllis Himmel, Ph.D.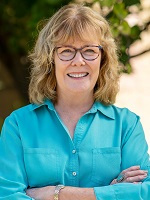 Plant Reproductive Biology, Room 1112
530-752-5874 Office phone
pthimmel@ucdavis.edu
CPPSI Website 
Dr. Himmel joined the UCD Seed Biotechnology Center in July 2015 to lead the seed industry-funded Collaboration for the Identification of Plant-Pathogen Strains (CPPSI). She brings 25 years of experience in disease resistance discovery and development, research leadership, and product discovery and development in the Agricultural Sciences. Phyllis received her MS and Ph.D. in Plant Pathology from the University of Arizona. After a 3 year USDA/ARS Post Doc researching WSBMV in hard red winter wheat at the University of Illinois, Phyllis joined the Asgrow (later Seminis, Monsanto) Vegetable Seed Company as a research pathologist. She established and led a program to identify and develop resistance in vegetables to viral pathogens, eventually leading the global pathology team of 64 scientists and staff as Director of Research Pathology. While at Marrone Bio Innovations, Phyllis held personnel and product management roles in the discovery and development of plant and microbe-based biopesticides.
---
Program Manager, Whitney Lowe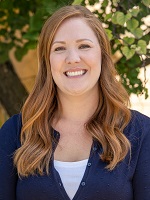 Plant Reproductive Biology
530-752-5775 Office phone
Whitney Lowe joined the Seed Biotechnology Center in 2021 and manages the Plant Breeding Academies in Davis, Europe and Africa. Whitney received her B.S. degree from San Diego State University and has a background in program management and hospitality, which reflects in the relationships she has with PBA students and instructors. She enjoys bringing seed industry professionals from around the world together to learn about plant breeding and help feed our world.
---
Program Manager, Jeffrey Robinson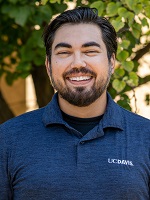 Plant Reproductive Biology
530-752-4414 Office phone
Jeffrey joined the Seed Biotechnology Center in 2022 and coordinates many of the SBC courses. He holds a B.S. degree from California State University Sacramento and has a background in marketing strategy, sales, and software as a service (SaaS). Jeffrey is an avid cyclist and has a passion for growing Ghost Peppers in his spare time. He brings energy and positivity to an already amazing team and is eager to learn more about the seed industry from SBC instructors and students.
---
Director Emeritus, Kent J. Bradford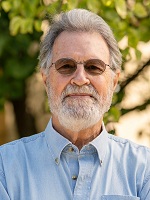 Distinguished Professor Emeritus (Retired)
Plant Reproductive Biology, Room 1107
530-752-6087 Office phone
kjbradford@ucdavis.edu 
Faculty web page
Kent J. Bradford, Professor Emeritus, Department of Plant Sciences and former Director of the Seed Biotechnology Center, University of California, Davis, CA, USA. Kent received B.S. and M.S. degrees in Biochemistry and Horticulture from Michigan State University and received his Ph.D. in Plant Physiology from UC Davis in 1981. Kent was the founding Director of the Seed Biotechnology Center, interim Director of the World Food Center, and a professor in the Department of Plant Sciences at UC Davis prior to his retirement in 2019. Dr. Bradford's research focused on the development, maintenance, and expression of seed quality, and he continues to contribute to the outreach, education, and research activities of the Center.
---
Also Acknowledging:
Former Associate Director, Susan C. (Webster) DiTomaso (Retired)
Former Education Director, Rale Gjuric (Retired)