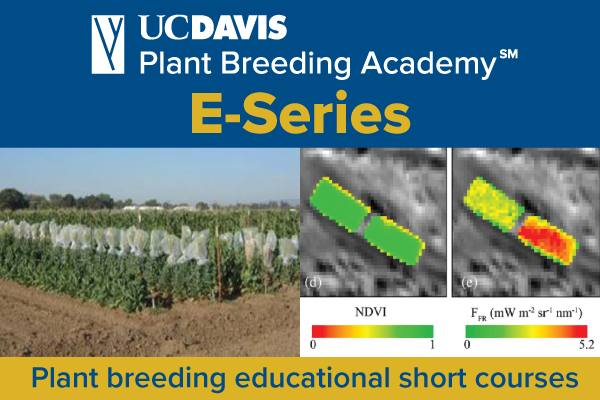 COURSE OVERVIEW:

Foundational level, designed for plant breeding, product development, agronomy, and seed professionals working in all areas, this foundational course covers topics in descriptive statistics, data visualization, distributions, correlation, regression, comparison tests, replicated experimental designs CRD, RCBD, single location, single-year analysis, and trial quality. R demos are included.
This course is recommended prerequisite for UC Davis Plant Breeding Academy.
2024 Dates will be posted soon*
*Expected to be in April or May 2024 but subject to change until registration opens
(2 - half-days, ONLINE)
Time: 7:00 a.m. - 11:30 a.m. Pacific time zone (PDT)
Early Registration Price: $ (COMING SOON)
​​​​​Regular Registration Price: $ (COMING SOON)
 
INSTRUCTORS: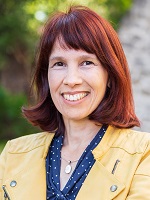 Alexandra Tomerius, Ph.D.
While earning her doctorate at the University of Hohenheim, Dr. Alexandra Tomerius worked in close cooperation with private industry plant breeding companies. She further devoted herself to the optimization of plant breeding as a post-graduate through early work as a research associate and later work as a freelance consultant. She was involved in projects related to the optimization of breeding winter wheat (Lochow-Petkus GmbH) and winter oilseed rape (DSV Deutsche Saatveredelung, Lippstadt). Since 2011, she has been and still is working for different private companies as a plant breeding consultant as well as giving training courses to academia and private industry in various fields of plant breeding, with a focus on statistics, field trial design, and breeding scheme optimization.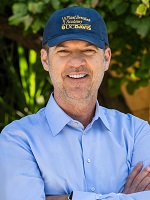 Jovan Djordjevic, Ph.D.
Jovan is a plant breeder & seed executive with over 25 years of experience in the field crops and vegetable seed industries. His career began in France in 1996, as a Corn Breeder for Monsanto. Jovan continued in Canada as the Canola Breeding Lead for Monsanto, then in California as the R&D Team lead for Bayer/BASF. Throughout his prolific career, he has been a part of over 200 releases of hybrid varieties of corn, canola, tomato, pepper, sweet corn, watermelon, melon, cucumber, onions, carrots, and leek. In addition to being an SBC director of education, instructor for Plant Breeding academies and other SBC courses, Jovan is one of the founders and board director for Murray River Seeds and an industry consultant for plant breeding and business strategies with F2Gen LLC. He is looking forward, together with the SBC team of instructors, to impart his experiences to future generations of plant breeders and other seed industry professionals.
Attention International students: Please note before you register that you may enter your international phone number in the "Course Registration Information" section but in the "Contact information/Billing information" section, phone numbers must be in US format so you can enter: (530) 
400-1234. Email
jerobinson@ucdavis.edu
with any additional questions or issues you may have. 
---
Questions? Contact us at sbc@ucdavis.edu