COURSE OVERVIEW:

Foundational level, designed for plant breeding, product development, agronomy, and seed professionals working in all areas, this foundational course covers topics in descriptive statistics, data visualization, distributions, correlation, regression, comparison tests, replicated experimental designs CRD, RCBD, single location, single-year analysis, and trial quality. R demos are included.
Attention International students: Please note before you register that you may enter your international phone number in the "Course Registration Information" section but in the "Contact information/Billing information" section, phone numbers must be in US format so you can enter: (530) 
400-1234. Email
jerobinson@ucdavis.edu
with any additional questions or issues you may have. 
---
April & May 2022 (Available Live in English only)
Early Registration price: $690 
Regular Registration price: $800
April 5 & 7, 2022
15:00 – 19:30 Central European time zone (6:00 a.m. - 10:30 a.m. PDT)
Early registration price available until April 4, 2022

REGISTER
May 17 & 19, 2022
8:00 a.m. - 12:30 p.m. Pacific time zone (PDT)
Early registration price is available until May 16, 2022

REGISTER
November 2022 (Available in Spanish & Portuguese)

Early Registration price: $590 
Regular Registration price: $790
SPANISH: November 7 & 8, 2022
8:00 a.m. - 12:30 p.m. Pacific time zone (PDT)
Early registration price is available until September 30, 2022

REGISTER
PORTUGUESE: November 14 & 15, 2022
Estatística e Delineamento Experimental
8:00 a.m. - 12:30 p.m. Pacific time zone (PDT)
Early registration price is available until November 7, 2022

REGISTER
This is a previously recorded course that has been interpreted in Spanish and Portuguese languages. This course is not available in English at this time. Lectures are pre-recorded, but instructors and interpreters will be live during the course to answer Q&A in their respective languages. 
---
INSTRUCTORS / INTERPRETERS:
Course Instructors: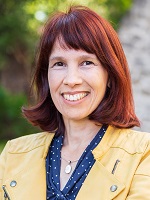 Alexandra Tomerius
While earning her doctorate at the University of Hohenheim, Dr. Alexandra Tomerius worked in close cooperation with private industry plant breeding companies. She further devoted herself to the optimization of plant breeding as a post-graduate through early work as a research associate and later work as a freelance consultant. She was involved in projects related to the optimization of breeding winter wheat (Lochow-Petkus GmbH) and winter oilseed rape (DSV Deutsche Saatveredelung, Lippstadt). Since 2011, she has been and still is working for different private companies as a plant breeding consultant as well as giving training courses to academia and private industry in various fields of plant breeding, with a focus on statistics, field trial design, and breeding scheme optimization.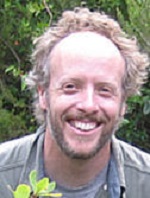 Iago Hale (March 2022 Recorded)
Dr. Iago Hale, an associate professor of specialty crop improvement at the University of New Hampshire, USA, is inspired by the potential of plant breeding to enhance health, rural livelihoods, food security, and ecosystem integrity.  After studying Physics (B.A.) at Dartmouth College and living and working internationally for a number of years, Dr. Hale attended the University of California - Davis, where he received his M.S. in International Agricultural Development and Ph.D. in Horticulture and Agronomy (Plant Breeding specialization).  His research activities are diverse and include breeding cold-hardy kiwiberry cultivars (Actinidia arguta) for the northeastern United States; pre-breeding (gene discovery and characterization) for rust resistance in wheat; and developing resources for the genome-assisted improvement of orphan and underutilized crops.  Dr. Hale has taught graduate-level courses on the design, analysis, and interpretation of experiments for more than 15 years and looks forward to working with both public and private plant breeders as they develop their programs through this academy.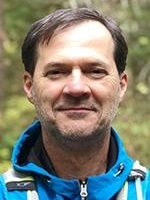 Jovan Djordjevic (March 2022 Recorded & Live April/May 2022)
Jovan Djordjevic spent over 25 cumulative years with Monsanto, Limagrain, and BASF Vegetable Seeds, where he was most recently director of their research and breeding teams and developed crop strategy (vegetable seeds) as BASF Vegetable's Global R and D Team Lead for breeding. An accomplished and experienced plant breeder, he brings broad-based expertise in plant breeding research and development, including the application of new technologies in breeding, building innovation culture & teams, linking business and complex R and D activities, and building organizational strategies centered around customers and consumers. Jovan is passionate about plant breeding and research technologies contributing to world food production, in particular those that involve fewer detrimental environmental impacts.
Course Interpreters: (November 2022 courses only)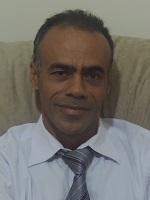 Joelson Freitas
Joelson Freitas has over 25 years of experience in the Vegetable Breeding and Seed Industry, most of them obtained as an Onion breeder for Nunhems Brazil. He had a great experience working as Melon breeding Coordinator for Sakata after his first position in Scientific Research in the public sector (Epamig) -  where he devoted four years to Cotton and Tomato research. He also coordinated a Tomato breeding project sponsored by CNPq and acted as a Trainee and Seed Cooperator for HortiAgro and Pioneer seed companies. During this time he delivered Science, Services, and Products for the Vegetable Seed Segment. Joelson received his Ph.D. in Plant Breeding from Lavras University and recently joined Murray River Seed Company, for an amazing experience.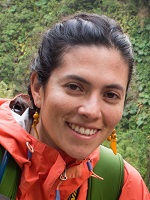 Juliana Osorio Marin
Juliana Osorio Marin received her B.Sc. in Agronomy Engineering in her home country, Colombia. After completing her degree, she moved to the States and received an M.Sc. in Crop Sciences from the University of Arkansas with an emphasis in Cotton Biotechnology, and a Ph.D. in Plant Breeding with an emphasis in Cotton Breeding from Texas A&M University. Following her grad studies, she moved to California and worked with Monsanto Vegetable Seeds, in Woodland CA, as Research Associate in the squash breeding team. Later on, in 2016, Dr. Juliana Osorio joined the spinach breeding program at UC Davis to help establish and manage the program along with Dr. Charlie Brummer and Dr. Allen Van Deynze. In early 2020 Dr. Osorio moved to Chile with her husband, and since then she has worked in several different programs in the country, mainly with walnuts and extension activities. She is very excited to have had the opportunity to translate and interpret some of the e-courses offered by the plant breeding academy and looks forward to contributing with her experiences and knowledge in plant breeding both in the industry and academia.
---
Questions? Contact us at sbc@ucdavis.edu