COURSE OVERVIEW:
Foundational level, designed for plant breeders and their team, this course will aid in the design and development of a true hybrid breeding engine, covering the topics of breeding targets, germplasm, and trait organization into pools, the importance of hybrid testing/evaluation, early vs late generation testing, choice of testers, and more.
Attention International students:
Please note before you register that you may enter your international phone number in the "Course Registration Information" section but in the "Contact information/Billing information" section, phone numbers must be in US format so you can enter: (530) 400-1234. Email
jerobinson@ucdavis.edu
with any additional questions or issues you may have. 
This is a previously recorded course that has been interpreted in Spanish and Portuguese languages. This course is not available in English at this time. Lectures are pre-recorded, but instructors and interpreters will be live during the course to answer Q&A in their respective languages. 
---
April & May 2022 (Available Live in English only)

Early Registration price: $690 
Regular Registration price: $800
April 19 & 21, 2022
15:00 – 19:30 Central European time zone (6:00 a.m. - 10:30 a.m. PDT)
Early registration price is available until April 12, 2022

REGISTER
May 9 & 10, 2022
8:00 a.m. - 12:30 p.m. Pacific time zone (PDT)
Early registration price is available until May 2, 2022

REGISTER
November 2022 (Available in Spanish & Portuguese)

Early Registration price: $590 
Regular Registration price: $790
SPANISH: November 9 & 10, 2022
8:00 a.m. - 12:30 p.m. Pacific time zone (PDT)
Early registration price is available until November 2, 2022

REGISTER
PORTUGUESE: November 16 & 17, 2022
Estratégias de Melhoramento para Híbridos
8:00 a.m. - 12:30 p.m. Pacific time zone (PDT)
Early registration price is available until November 9, 2022

REGISTER
---
INSTRUCTORS / INTERPRETERS:
Course Instructors: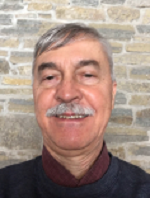 Ken Owens
Ken Owens comes with over 37 years of experience in Vegetable Breeding. A University of Wisconsin-Madison graduate, Ken began his career as a cucumber and pepper breeder with Peto Seed in Woodland, California back in 1982. In 2000 he co-founded a start-up which later became recognized as Magnum Seeds where he helped establish Breeding, Seed Production, and Sales activities for 6 vegetable classes. During his prolific 37-year vegetable breeding career, Ken and his team bred countless varieties for global markets, worth almost half a Billion Dollars in Sales. Ken is looking forward to giving back and sharing his experiences with new generations of plant breeders.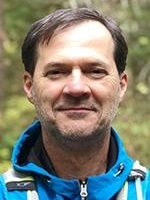 Jovan Djordjevic (March 2022 Recorded & Live April/May 2022)
Jovan Djordjevic spent over 25 cumulative years with Monsanto, Limagrain, and BASF Vegetable Seeds, where he was most recently director of their research and breeding teams and developed crop strategy (vegetable seeds) as BASF Vegetable's Global R and D Team Lead for breeding. An accomplished and experienced plant breeder, he brings broad-based expertise in plant breeding research and development, including the application of new technologies in breeding, building innovation culture & teams, linking business and complex R and D activities, and building organizational strategies centered around customers and consumers. Jovan is passionate about plant breeding and research technologies contributing to world food production, in particular those that involve fewer detrimental environmental impacts.
 

Course Interpreters: (November 2022 courses only)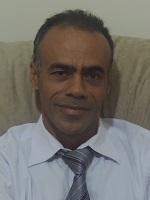 Joelson Freitas
Joelson Freitas has over 25 years of experience in the Vegetable Breeding and Seed Industry, most of them obtained as an Onion breeder for Nunhems Brazil. He had a great experience working as Melon breeding Coordinator for Sakata after his first position in Scientific Research in the public sector (Epamig) -  where he devoted four years to Cotton and Tomato research. He also coordinated a Tomato breeding project sponsored by CNPq and acted as a Trainee and Seed Cooperator for HortiAgro and Pioneer seed companies. During this time he delivered Science, Services, and Products for the Vegetable Seed Segment.
Joelson received his Ph.D. in Plant Breeding from Lavras University and recently joined Murray River Seed Company, for an amazing experience.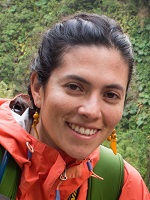 Juliana Osorio Marin
Juliana Osorio Marin received her B.Sc. in Agronomy Engineering in her home country, Colombia. After completing her degree, she moved to the States and received an M.Sc. in Crop Sciences from the University of Arkansas with an emphasis in Cotton Biotechnology, and a Ph.D. in Plant Breeding with an emphasis in Cotton Breeding from Texas A&M University. Following her grad studies, she moved to California and worked with Monsanto Vegetable Seeds, in Woodland CA, as Research Associate in the squash breeding team. Later on, in 2016, Dr. Juliana Osorio joined the spinach breeding program at UC Davis to help establish and manage the program along with Dr. Charlie Brummer and Dr. Allen Van Deynze. In early 2020 Dr. Osorio moved to Chile with her husband, and since then she has worked in several different programs in the country, mainly with walnuts and extension activities. She is very excited to have had the opportunity to translate and interpret some of the e-courses offered by the plant breeding academy and looks forward to contributing with her experiences and knowledge in plant breeding both in the industry and academia.
---
Questions? Contact us at sbc@ucdavis.edu