Registration for this course will open soon!
This course is designed to enhance participants' knowledge of the underlying biology of seed production and the key roles of bees and other insect pollinators, how to manage seed crops from agronomic, quality control, and genetic integrity standpoints, and how to meet new challenges through seed production research.

Targeted participants include seed production professionals and others who would benefit by knowing more about how to grow, manage and process crops for seed and to attain and enhance seed quality. Participant interactions are fostered and reinforced by break-out group discussions addressing the key topics presented.

A team of widely respected instructors, including Mike Pereira from the seed industry and Jovan Djordjevic and Kent Bradford from the UC Davis Seed Biotechnology Center will be back to teach this course. In addition, a number of seed production professionals from both UC Davis and the industry will participate as guest presenters to add their insights on specific topics.
 
The course includes wet-seeded vegetable crops (cucurbits, tomatoes and peppers), dry-seeded vegetable crops (brassicas, carrots, onions, spinach and lettuce), and agronomic crops (sunflower, alfalfa and forages, canola, cereals and corn). Attention is also given to organic seed production.

The course format includes both plenary sessions and separate concurrent vegetable and agronomic crop sessions in order to focus more closely on topics that are specific to these crop groups.
February 15-17 & 22-24, 2022 (Online)
8:00 a.m. - 12:00 p.m. Pacific time zone (PST)
Early Registration: $1,750.00 (Before January 7, 2022)
Regular Registration: $2,100.00
Registration for this course will open soon!
Course Curriculum:
• Flowering and pollination
• Hybrid seed production
• Genetic purity
• Production factors influencing seed quality
• Specific practices for each crop (vegetables, alfalfa, sunflower, canola)
• Harvesting
• Conditioning
• Enhancement
• Storage
Instructors:
This course is taught by experts from both industry and academia. This is a great chance to interact with experts in the field.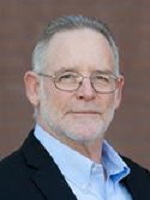 Mike Pereira has 39 years' experience in seeds, 32 years in vegetable seed production, and 7 years in biofuels seed production. Mike has extensive experiecne in leading global seed production organizations and establishing new production areas. In bio-fuels, he established the first hybrid seed system for Miscanthus, an ethanol feedstock, and directed hybrid seed production and plantation research of Jatropha, a diesel and jet fuel feedstock. Currently, Mike consults in vegetable seeds and alternative crops through his company, Granum Services, LLC.
---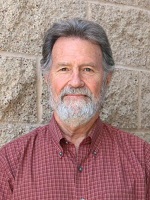 Kent J. Bradford, Professor Emeritus, Department of Plant Sciences and the founding Director of the Seed Biotechnology Center, University of California, Davis, CA, USA. His research focused on the development, expression, and maintenance of seed quality and plant developmental and growth regulation. He taught university and extension courses on plant physiology, seed biology, biotechnology, ethics and philosophy of science. Kent received B.S. and M.S. degrees in Biochemistry and Horticulture from Michigan State University and received his Ph.D. in Plant Physiology from UC Davis in 1981.
---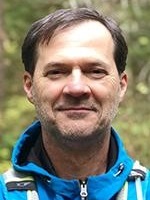 Jovan Djordjevic, Director of Education, Seed Biotechnology Center, UC Davis. Jovan is a seed executive with over 25 years experience in the field crops and vegetable seed industries. His career began in France in 1996, as a corn breeder for Cargill Seeds (later Monsanto). Jovan continued in Canada as the Canola Breeding Lead for Monsanto, then in California as the R&D Team lead for Bayer/BASF. Throughout his prolific career, he has been a part of over 200 releases of hybrid varieties of corn, canola, tomato, pepper, sweet corn, watermelon, melon, cucumber, onions, carrots and leek. He is looking forward, together with the SBC team of instructors, to impart his experiences to future generations of plant breeders and other seed industry professionals.
---