Leadership Program for Plant Breeders and Scientists - Course Wrap Up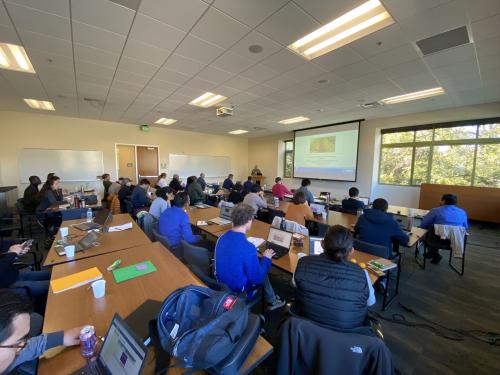 Last week, a diverse class of 32 plant breeders and scientists from 11 Countries, and 25 Seed Organizations, across continents completed the Seed Biotechnology Center at UC Davis (SBC) Leadership program for Plant Breeders and Scientists (LEAD), a course taught in-person at Davis campus and given once a year. Former Management Program for Plant Breeders has grown into LEAD and is extended to 3 full days with added interactive case studies. The course was taught by the SBC Team of Instructors and guest presenters. Jovan Djordjevic, Director of UC Davis Plant Breeding Academy, commented:" Today Plant Breeding isn't a one-person show anymore. Many more scientific disciplines have been added, a lot more stakeholders within and outside of Seed Company to interact with, and that coupled with climate change and growing human population challenges, requires plant breeders and scientists to have strong Leadership skills, as well. This course is redesigned to unlock the innovation power of plant breeding programs, with critical breeding insights and the soft skills toolbox needed to create high performing teams and influence large numbers of stakeholders during developing new and improved varieties".
Our model of "100 years of experience in the classroom", featured our new LeadInstructor François LALLOUET, founding Lead Instructor Fred Bliss, Manuel Rosas, John Schoenecker, and Jovan Djordjevic along with guest presenters Amanda Papas, Ken Owens and Ludwig Hernandez. Our SBC program manager, Jeff Robinson, ensured the experience of both instructors and students, and the course itself, was at the highest level possible.

We are particularly proud of this Class, it was one of the most active classes, with many exchanges with our instructors and in between students, all conducive to great learning experiences. The University of California, Davis leadership innovation team team wishes all our student's success in their professional and personal endeavors.