Dr. Imtiyaz Khanday joins SBC as new Director of Research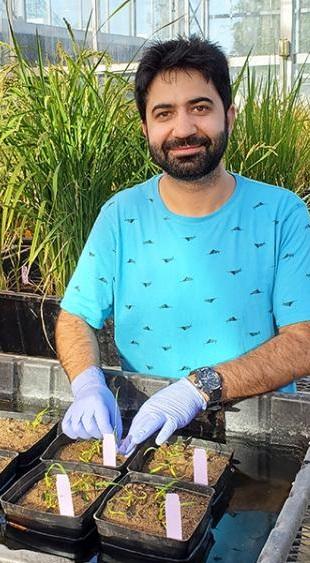 SBC is very happy to announce that we now have a new Director of Research at the SBC, Dr. Imtiyaz Khanday who continue working on seeds as a propagule. Imtiyaz is an assistant professor of plant reproductive biology in the Department of Plant Sciences at UC Davis and an assistant agronomist for the Agricultural Experiment Station. Imtiyaz grew up among the highest mountains in the world in Kashmir valley and received his master's in biotechnology from University of Kashmir. He then moved to Indian Institute of Science in Bangalore, India for his doctoral degree in plant molecular biology and genetics. He was a postdoctoral researcher in the Sundaresan Lab, investigating the role of parental gene expression during zygotic development.
There, he translated the scientific understanding of zygote development into a method for engineering apomixis, or asexual reproduction through seeds, in rice plants. Imtiyaz will continue his research in apomixis and extend it to other crop plants. He is also interested in understanding cell-fate determination during embryogenesis in cereal crops and also explore seed vigor enhancement in tomato.
This position was previously held by SBC founding Director and Professor Emeritus, Dr. Kent Bradford.  Following Dr. Bradford's retirement, the position was moved to the top of the faculty recruitment list thanks to seed industry support via the SBC Seed Advisory Board.  Important contributions from several companies and private donors to the Kent J. Braford Endowment (see sbc.ucdavis.edu) have now reached the first level for an endowed professorship at $1.5M and is on its way to reaching $2M for an endowed chair. As a result, UC Davis now contributes in perpetuity to the research and outreach programs to the SBC. We thank our donors and invite you to consider expanding its reach.