Leading and Managing Plant Breeding programs is becoming increasingly complex with all sorts of advancements in technologies, such as Molecular Biology, Genomics, Cell Biology, High-Throughput Phenotyping, and AI, as well as, further segmentation of Markets, e.g., interactions w/ retailers and consumers become important, just to name a few.
This course is designed to enrich the Leadership and Management skills (usually referred to as "soft skills") of Plant Breeders, technical leads, and their staff. The Breeding Program is considered within its environment, interacting with many stakeholders within and outside the organization. Professionals directing these programs in Seed Industry, agricultural research, and those from the public sector, too, will benefit from attending this course.
Check out this short video from some of the course instructors
here
!
Course Curriculum:
Plant breeding contribution toward Designing Vision, Crop Strategy, and Breeding Targets

How plant breeding or research program aligns with the organization's strategy

Learn to lead and manage employees and stakeholders towards common goals

Using conflict resolution to handle difficult situations and turn into win-win

Innovation in plant breeding following or leading?

Influencing skills and internal stakeholders; research, operations, marketing, sales, labs, production, finance...

Managing resources within the goals of the organization, can we do more with less?

Intellectual property in plant breeding, germplasm acquisition, MTA's, national and international treaties, and agreements

Budget management, controlling and tracking expenses
AUGUST 16-18, 2022 in Davis, California [in-person]
Time 8am-5pm
Early Registration: $1250.00*
Regular Registration: $1500.00
*(Early Registration discount ends 7/16/22)
Tuition includes all course materials, dinner on 8/17/22, and breaks.
Class size is limited so early registration is recommended.
Available Discounts:
25% off - Faculty (from Regular Registration)
50% off - Grad students/post docs (from Regular Registration)
Contact us for more information about your discount.
LOCATION
Bowley Plant Science Teaching Facility
UC Davis Campus 
Hotel Recommendations:
Hyatt Place
Aggie Inn

Campus Parking information
Instructors: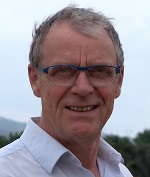 François Lallouet has broad expertise in Vegetable Seeds R&D. He has more than 30 years of experience in several vegetable seed companies: Vilmorin, Royal Sluis, Seminis, Tézier, HM Clause (All Groupe Limagrain). His operational and multidiscipline experience across the globe USA, India, Middle East, China, Holland, Spain, Italy, Turkey, and lies in commercial breeding, breeding management, Seed production, product development, marketing, post-merger integration, Partnership for outsourcing, Product range management in several crops' melon, squash, cucumber, watermelon, pepper, then Breeding strategy, Product development through distributors, Multi environmental trials program, and Market analysis. Having seen Plant Breeding from these different viewpoints, François Lallouet is a successful industry consultant and pays specific attention to the leadership components, where Breeding interactions with the rest of the company and the external environment are key elements of success.
---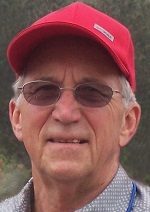 Dr. Fred Bliss is a professor emeritus in the Department of Plant Sciences at UC Davis. As a plant breeder, he led improvement programs for cowpea, common bean, tomato, stone fruits, and tree fruit rootstocks. He is an author or co-author of more than 100 journal articles, twenty book chapters, and review articles and has released germplasm and cultivars of legumes and tree fruits. In 1998 he joined Seminis Vegetable Seeds as director of worldwide breeding. In 2010 he retired and became an active participant in research and development projects globally including work in Nigeria, Somalia, Honduras, and Brazil.
---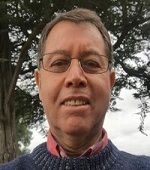 Manuel Rosas is an Experienced Global Head with a demonstrated history of working in the Food Production and Seed Industry. Former Breeding Director for Solanum with Peto/Seminis/Monsanto, VP Research of Driscoll's, Global Research Director for BASF vegetables, ad current Chief Scientific Officer with Planasa Group, Manuel brings unique set of experiences for fast paced Organization development. Skilled in Business Planning, Strategic Planning, Crop Protection, Agriculture, and Team Building. He is a proven Team Leader and Professional with a PhD focused in Plant Pathology and Agronomy from The University of Edinburgh.
---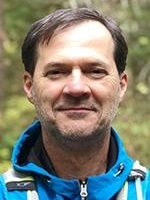 Jovan Djordjevic, Director of Education, Seed Biotechnology Center, UC Davis. Jovan is a seed executive with over 25 years of experience in the field crops and vegetable seed industries. His career began in France in 1996, as a corn breeder for Cargill Seeds (later Monsanto). Jovan continued in Canada as the Canola Breeding Lead for Monsanto, then in California as the R&D Team lead for Bayer/BASF. Throughout his prolific career, he has been a part of over 200 releases of hybrid varieties of corn, canola, tomato, pepper, sweet corn, watermelon, melon, cucumber, onions, carrots, and leek. He is looking forward, together with the SBC team of instructors, to impart his experiences to future generations of plant breeders and other seed industry professionals.
---
Questions? Contact us at sbc@ucdavis.edu