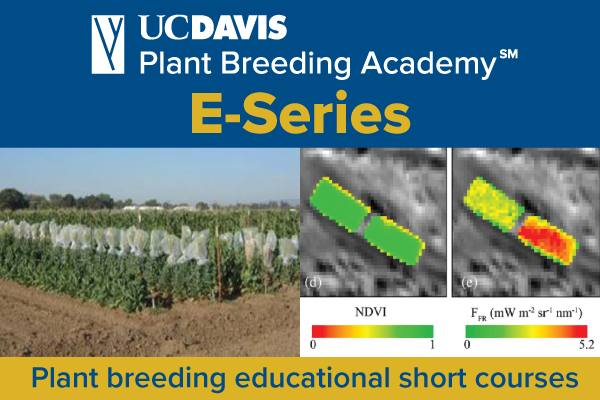 COURSE OVERVIEW:

Built on Foundation E-Series #1, this advanced level Stats/Exp design guides you through the Keys to Successful Variety Development:
- GxE, Genotype by Environment interactions
- Multi-Environmental Trials 
- Experimental designs for large number of entries e.g., Augmented design
- GG Biplot – Identify most representative environments, even in S hemisphere 
Includes R-demo!
---
Stay Tuned for Dates in Spring 2023!
This course information is from a previous course. Course curriculum, instructors and pricing are subject to change. 
Early Registration price: $790 
Regular Registration price: $900
Dates TBA (2 half days, online)
8:00 a.m. - 12:30 p.m. Pacific time zone (PDT)
 
---
INSTRUCTORS: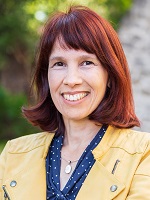 Alexandra Tomerius
While earning her doctorate at the University of Hohenheim, Dr. Alexandra Tomerius worked in close cooperation with private industry plant breeding companies. She further devoted herself to the optimization of plant breeding as a post-graduate through early work as a research associate and later work as a freelance consultant. She was involved in projects related to the optimization of breeding winter wheat (Lochow-Petkus GmbH) and winter oil seed rape (DSV Deutsche Saatveredelung, Lippstadt). Since 2011, she has been and still is working for different private companies as plant breeding consultant as well as giving training courses to academia and private industry in various fields of plant breeding, with a focus on statistics, field trial design and breeding scheme optimization.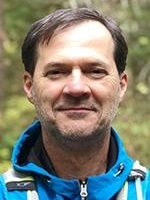 Jovan Djordjevic
Jovan Djordjevic spent over 25 cumulative years with Monsanto, Limagrain and BASF Vegetable Seeds, where he was most recently director of their research and breeding teams and developed crop strategy (vegetable seeds) as BASF Vegetable's Global R and D Team Lead for breeding. An accomplished and experienced plant breeder, he brings a broad-based expertise in plant breeding research and development, including the application of new technologies in breeding, building innovation culture & teams, linking business and complex R and D activities, and building organizational strategies centered around customers and consumers. Jovan is passionate about plant breeding and research technologies contributing to world food production, in particular those that involve fewer detrimental environmental impacts.
Attention International students: Please note before you register that you may enter your international phone number in the "Course Registration Information" section but in the "Contact information/Billing information" section, phone numbers must be in US format so you can enter: (530) 
400-1234. Email
jerobinson@ucdavis.edu
with any additional questions or issues you may have. 
---
Questions? Contact us at sbc@ucdavis.edu