Davis Plant Breeding Academy Instructors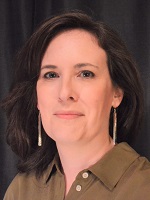 Kendra Armstrong, Ph.D.
Dr. Kendra Armstrong has been working in plant breeding and genetics since 1999. After spending several years as a research assistant at AgReliant and (then) DuPont Pioneer, she earned her Ph.D. in plant breeding from Iowa State University. At ISU Kendra applied nonlinear modeling and QTL mapping to describe the genetic control of maize kernel growth. After ISU, Kendra went back to work in the industry where she focused on applying predictive analytics, computational biology, and operations research techniques to plant breeding and genomics to breeding programs in more than twenty crops. Kendra is currently a consultant with AbacusBio, a consulting firm specializing in quantitative genetics and genomics, and works with clients around the world to build genomics-based breeding programs.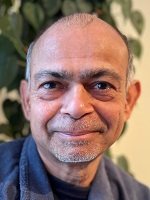 Jay Patel, Ph.D.
Jay Patel comes to PBA with 33 years of productive plant breeding career at Corteva Agriscience (formerly DuPont/Pioneer Hi-Bred). He ran his Canadian canola breeding program for 26 years and developed many canola products, some of which became industry and market segment leaders. He also led nine scientists and canola breeders in Canada, Australia, and India. The hybrids developed by Jay and his team were involved in transitioning canola from an open-pollinated-varietal-crop to a herbicide-resistant-hybrid crop in Canada and  Australia. In addition, he led the India Mustard Research team to develop industry-leading mustard hybrids. He was awarded the Canadian Plant Breeder of the Year Award in 2006. Jay received Ph.D. in Plant Breeding from Punjab Agricultural University, India, in 1982 and Post-Doctoral training at the University of Guelph before starting his canola breeding career in 1986.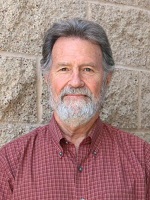 Kent Bradford, Ph.D.
Dr. Kent Bradford is the Professor Emeritus, Department of Plant Sciences, and the founding Director Emeritus of the Seed Biotechnology Center, University of California, Davis, CA, USA. His research focused on the development, expression, and maintenance of seed quality and plant developmental and growth regulation. He taught university and extension courses on plant physiology, seed biology, biotechnology, ethics, and philosophy of science. Kent received B.S. and M.S. degrees in Biochemistry and Horticulture from Michigan State University and received his Ph.D. in Plant Physiology from UC Davis in 1981.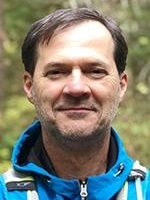 Jovan Djordjevic, Ph.D.
Jovan is a plant breeder & seed executive with over 25 years of experience in the field crops and vegetable seed industries. His career began in France in 1996, as a Corn Breeder for Monsanto. Jovan continued in Canada as the Canola Breeding Lead for Monsanto, then in California as the R&D Team lead for Bayer/BASF. Throughout his prolific career, he has been a part of over 200 releases of hybrid varieties of corn, canola, tomato, pepper, sweet corn, watermelon, melon, cucumber, onions, carrots, and leek. In addition to being an SBC director of education, instructor for Plant Breeding academies and other SBC courses, Jovan is one of the founders and board director for Murray River Seeds and an industry consultant for plant breeding and business strategies with F2Gen LLC. He is looking forward, together with the SBC team of instructors, to impart his experiences to future generations of plant breeders and other seed industry professionals.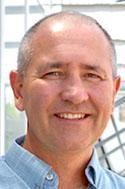 Allen Van Deynze, Ph.D.
Allen has a Ph.D. in plant breeding from the University of Guelph, Canada. As part of the SBC's mission to serve as a liaison between public institutions and the seed industry, Allen is responsible for developing, coordinating, and conducting research and generating and disseminating scientific and informational content for the Seed Biotechnology Center and Plant Breeding Center's educational and outreach programs. His research focuses on developing and integrating genomics into plant breeding of California crops. He has programs on breeding for disease resistance and quality in pepper and spinach and the development and application of genomics in crops. With Dr. Kent Bradford he co-developed and is an organizer for the Plant Breeding Academysmand past chair of the US Plant Breeding Coordinating Committee. He has been involved in International and National policy including US Regulations for Biotechnology. He is an instructor for the African Plant Breeding Academy and scientific co-leader for the African Orphan Crops Consortium.